Inspiring Historic Narrative
Take a stroll through history.
Learn about the many historical locations throughout the Memphis area that shaped a city and a movement.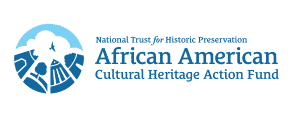 Since its original inception as Second Presbyterian Church in 1892, Clayborn Temple has held a significant presence in Memphis. As the city's staging ground for the civil rights movement, Clayborn Temple is synonymous with the organization of community activism in a still pertinent fight toward social and economic justice. Today, the collection and preservation of this rich heritage for future generations are positioned as a central mission of Historic Clayborn Temple. In this mission, we strive to actively engage our audiences through an inspiring historic narrative spanning more than a century. While the building itself remains closed during the process of its restoration, our interpretive programming takes the adaptable form of a traveling exhibit titled, I AM: The Story of Historic Clayborn Temple & the Sanitation Workers' Strike of 1968. Vividly illustrating the complete history of Clayborn Temple, this portable exhibit is expected to be hosted in several public spaces, including I AM A MAN Plaza.

We encourage our audiences to frequent our website, quarterly newsletter, and social media for announcements related to scheduled exhibits and storytelling events.