Clayborn's Original J.W. Steere Pipe Organ Evaluated by Renowned, Restoration Firm
During the church's several decades of inactivity, Clayborn Temple's original J.W. Steere and Sons organ has been subjected to conditions that have rendered it inoperable. Much of the organ has been damaged by the elements, vandalized, or removed from the building. Despite its deteriorated state, Historic Clayborn Temple is committed to bringing the instrument back to its former grandeur. Based in Canandaigua, New York, Parson Organ is positioned as one of the premier institutions of pipe organ building, treatment, and restoration. Based in Canandaigua, New York, Parsons Pipe Organ Builders is positioned as one of the premier institutions of pipe organ building, treatment, and restoration.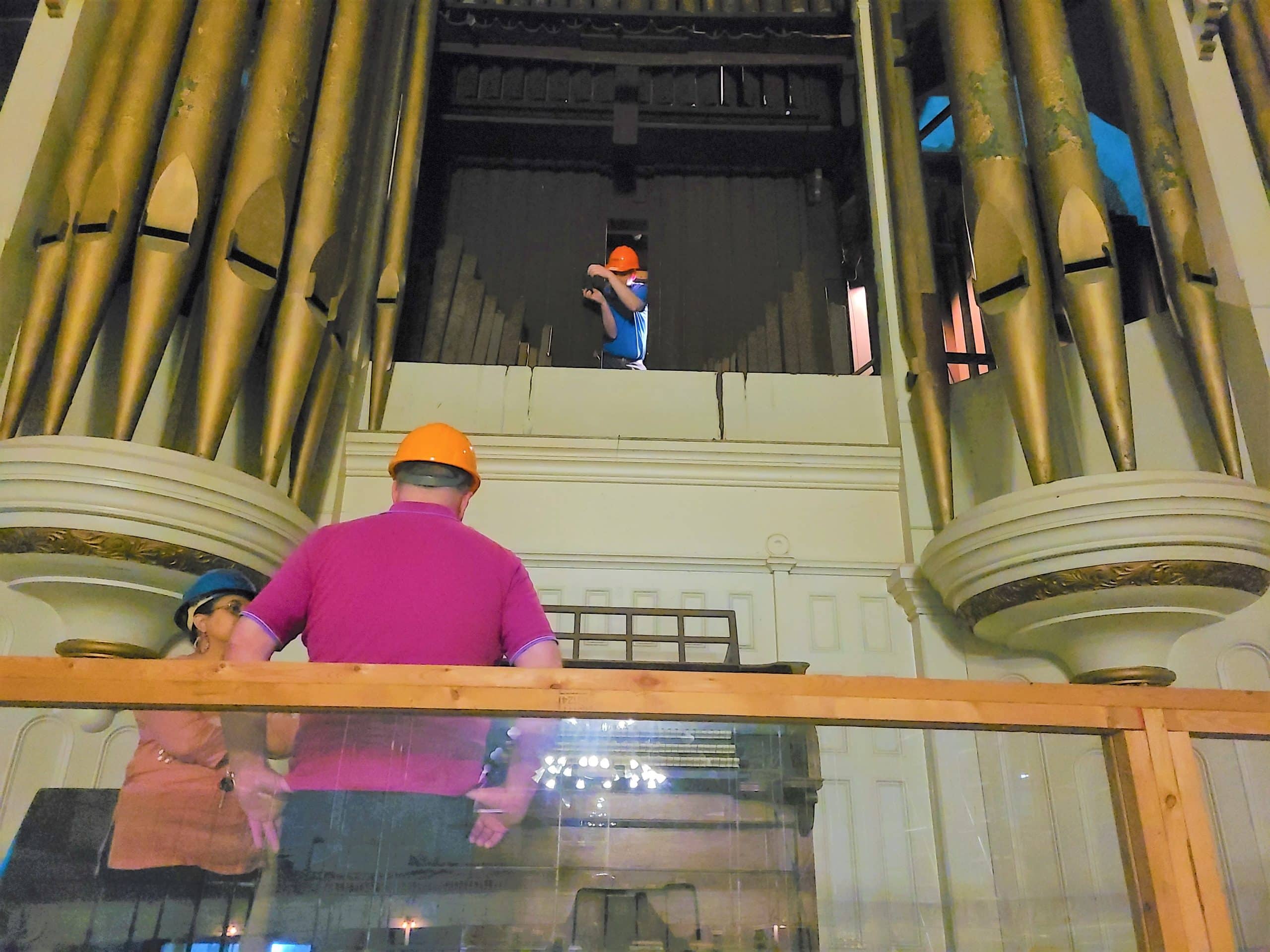 Involved with projects nationwide, Parsons has maintained a reputation for integrity and professionalism since the company's inception in 1921. Project Development Manager, Dave McCleary, committed to furthering the resurgence of the pipe organ, has led Parson's diagnostic of the Clayborn Temple Organ and served as Parson's liaison to the organization's restoration program. McCleary anticipates that the refurbished Steere at Clayborn Temple will be the true "gem" of historic pipe organs located in the Memphis region. Known to have been installed sometime in 1892, the instrument was by far the largest organ in the city of Memphis and certainly one of the largest in the Southeast United States.
It would also have been one of the most innovative organs, equipped with tracker and tubular pneumatic actions and other design-related attributes representing the latest and best organ building practices of the time. Moving beyond the norms of late 1800s tonal design, the organ incorporated "stops" from both the classic and romantic periods. Rare for its time, the organ included a 32' Pedal Bourdon, six independent reeds, and two mixtures. The availability of compound stops, (mixtures), added clarity and definition to the organ's sound and aesthetic. The combination of these unusual elements would have defined the organ as an instrument that was unique, trendsetting, and very desirable.
The Parson's team views their involvement in the project moving forward, as a means of "literally reaching back in time to reclaim a monumentally valuable instrument." This creative collaboration intends to highlight and preserve a magnificent example of American artistry and craftsmanship. Music is a cannon element of Clayborn's narrative and is an essential feature in the reanimation of the building's history and spirit. The restored and functioning organ will be the central feature of the organization's future programming in music education and artistic performance. Historic Clayborn Temple is privileged to continue its strategic relationship with Parsons Organs, sharing an ambition to revivify and preserve the integrity of one of the grandest chapters in Memphis's music history.