As Historic Clayborn Temple initiates construction for the long-awaited and much-anticipated restoration of the building, the site's dedicated staff continues to look for ways to share the story of the work that made this building a National Treasure. One of the most exciting ways this will happen is through the restoration and reimagining of the church's stained-glass windows. The restoration of Clayborn's stained-glass windows is a critical component in the overall building restoration. As Historic Clayborn Temple prepares for Phase II of the historic restoration process, Memphis-based visual artists, Sharday Michelle and Lonnie Robinson are working to reimagine the stained-glass windows as a canvas of etched glass murals that tells the story of The Sanitation Workers Strike of 1968, one of the city's most renowned historic campaigns at the height of the Civil Rights Movement.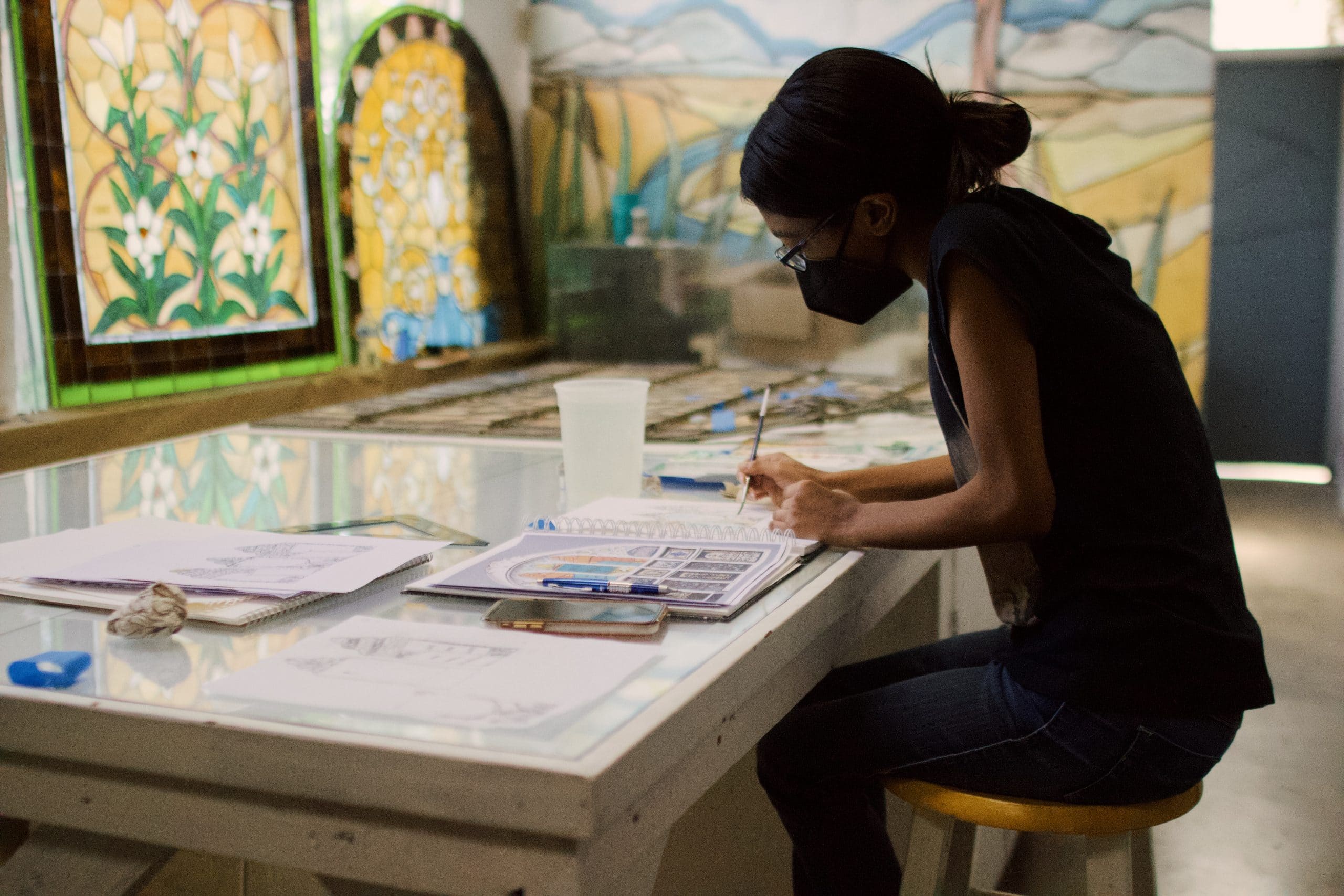 Pearl River Glass has operated in Jackson, Mississippi since 1975. As an accredited member of the Stained-Glass Association of America, Pearl River Glass is one of the nation's largest and most highly acclaimed stained-glass studios. Led by owner and chief operator Andrew Young, the company was commissioned for the restoration of Clayborn Temple's stained glass windows. Dedicated to preserving the historical and architectural integrity of the Clayborn Temple, Young prioritized recycling and conditioning the original glass fragments to restore the stained-glass windows, rather than constructing new panels. According to Young, "Restoring stained glass only has an upside. The glass is mostly original material with respect to some replacements made during general repairs. The stained glass at Clayborn Temple is historic and was in place during the events surrounding the sanitation workers' strike in 1968.
Preserving that history is essential to the success of restoring this site." With permission from the National Parks Service to contribute new and original designed windows, local Memphis artists Sharday Michelle and Lonnie Robinson will depict compelling narrative images of this pivotal Civil Rights era story.