Artist in Residence Program
The Artists in Residence program fosters creative expression and professional growth for emerging and established Memphis based artists. Residents have access to a funded installation that speaks to their artistic passion and reflects the vibrancy of Memphis communities. Residents can pursue interdisciplinary projects in partnership with Memphis based social impact organizations. The residency is designed to expose artists to local social imagination efforts and in turn offer an opportunity for social impact efforts to integrate artistic expression in their building of a better Memphis. Residents are provided a living wage stipend that speaks to the value of their life and wellness and additional resources to bring their artistic projects to life which speaks to the value they bring to the world.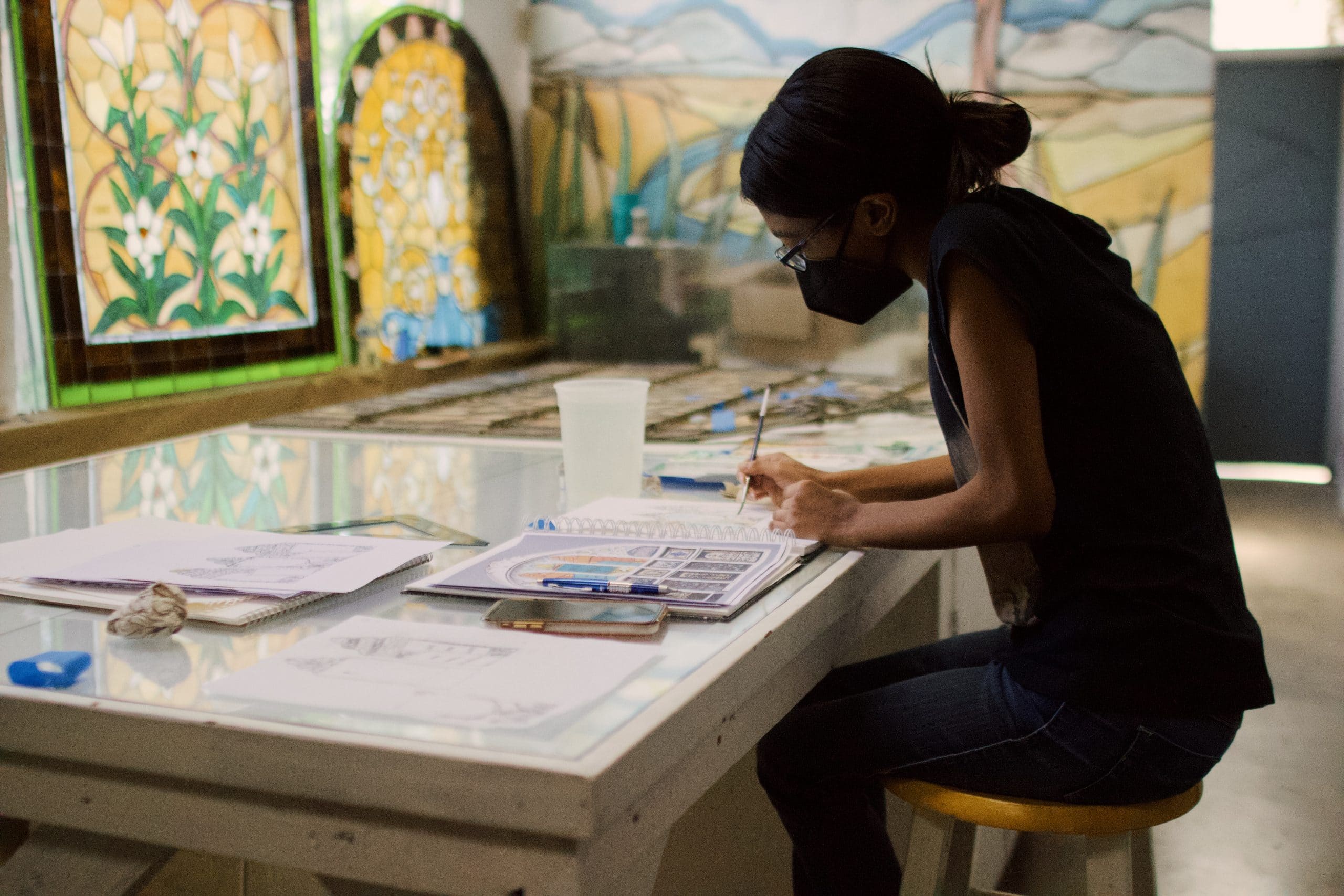 Historic Clayborn Temple is honored to serve as a Cultural Hub in 2022 for the Artists At Work initiative, a program designed to support the rebuilding of healthy communities through artistic civic engagement. Bringing their respective talents and creative passions to the artistic work of Historic Clayborn Temple, Alicia Ester and Carin "Writeous Soul" Malone inaugurated the organization's residency program, commissioned for separate and unique projects. Actress and filmmaker, Alicia Ester expresses her innate responsibility to "seek transparency, and truth in the vulnerability of telling the stories of community—to investigate and celebrate their connective fabric and collective history". In collaboration with MICAH (Memphis Interfaith Coalition of Action and Hope), Ester strives to share the value and impact of cultural organizing in social change through a documentary film project.
In addition to a nearly decade-long career in development and event coordination, Carin Malone (artistically known as, Writeous Soul) is a vibratious poet and spoken word performer, celebrated for her lyrical exhibitions of original work that illustrate social, political, and historic essences. Malone aims to highlight the impact and relationship between environmental justice and economic justice expressed through a creative innovation project with the Depot Communities United Community Development Corporation.